Overview@headingTag>
Cosmetic breast surgery is not only reserved for women. Many men will opt to have breast reduction surgery, or chest reshaping, for the treatment of gynecomastia. This is a condition that affects men, creating the look of having larger breasts. Researchers believe that this additional tissue in the breast wall is caused by a hormonal imbalance when estrogen levels become out of proportion to the testosterone levels. Patients with gynecomastia may be embarrassed when chests are exposed. A male breast reduction surgery can correct gynecomastia, and Pittsburgh plastic surgeon, Dr. James Fernau, can reshape the chest to a more masculine appearance.
Reviews
"He takes the time to research and train on the latest procedures and medications to improve the outcome of each surgery. This lowers the chances of complications and improves the quality. Its reassuring to know that he has the experience and expertise to do each surgery with ease, which makes the whole process much more relaxing."
- J.C. /
/
Aug 25, 2015
"Their staff was very friendly and helpful!"
- G.C. /
/
Aug 25, 2015
"I have been to a lot of doctors offices over the years and the staff is what separates this office from all of the others. They rearrange their schedule to meet your needs and address any concern you may have as if they were their own! They have earned a life long relationship and friendship with me!"
- J.C. /
/
Aug 24, 2015
"Amazing doctor, amazing staff, amazing results! My husband recently had a revision rhinoplasty and septoplasty performed by Dr. Fernau. The results are impeccable, and more perfect than we could have imagined. Not only is Dr. Fernau truly a talented, knowledgeable surgeon, his entire staff was so helpful and caring. We highly recommend his practice. You will be in great hands!"
- C.D. /
/
Aug 24, 2015
"Amazing doctor, staff, and results! I recently underwent a revision rhinoplasty and septoplasty after a botched surgery several years ago. After visiting several doctors who were unsure of the expected results, I chose Dr. Fernau who confidently, yet carefully, took on this surgery. Dr. Fernau is meticulous and thorough, knowledgeable, and and incredibly friendly doctor. Additionally, his wonderful staff made my experience wonderful. I recommend his practice highly!"
- J.D. /
/
Aug 24, 2015
Previous
Next
Surgical Technique@headingTag>
Before surgery is recommended, the surgeon will perform a variety of tests and possibly prescribe medications to see if any improvement occurs. If the breast enlargement persists, surgery is an option. Mild cases of gynecomastia are corrected with liposuction. Small incisions are made surrounding the areola where suction tubes (cannulas) are inserted to extract fat and breast tissues. When the enlargement is severe, a longer incision is done to excise breast tissues and loose skin. Skin tightening may also be incorporated and the nipples repositioned so that they are proportional to the new chest shape.
During/After Surgery@headingTag>
Male breast reduction surgery uses general anesthesia and is performed in an accredited surgical facility. The operation lasts up to an hour. It is normal to have bruising and swelling around the chest area for the first couple of weeks. A compression garment must be worn for about 2 weeks to help with reshaping and healing. Most patients are able to return to their normal routine after a few days but must avoid any strenuous physical activities, especially ones that will put pressure on the chest. Results are generally satisfactory with patients regaining their confidence in situations where their chests are bared.
Expected Cost@headingTag>
Male breast reduction surgery can average between $4,000 to $8,000 depending on the complexity of the surgical case. If liposuction is all that is required, the fee will be on the lower end. Cases where skin tightening and nipple repositioning are required will cost more.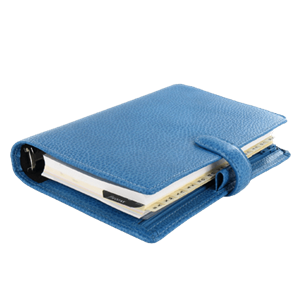 Plan Your Procedure
Average Cost

$4,950

-

$8,000

Recovery Time

1-2 Weeks

Average Procedure Time

1-2 Hours

Post-op Follow-up

5-7 Days

Procedure Recovery Location

Out-Patient
Contact Us
Is This Gynecomastia?@headingTag>
This condition must not be confused with a false gynecomastia, also known as pseudogynecomastia, in which the enlargement is caused by fat deposits instead of breast tissue development. The plastic surgeon will be able to determine this by physical examinations or lab tests during the initial consultation. If it is a case of excessive fat tissues on the chest, the approach in treatment is the same when removing excess fat tissues in any part of the body. Proper diet and exercises are initially recommended before considering any surgical treatment. However, if the issue persists, a liposuction – sometimes even combined with a lift – may be performed to reshape the chest.
Will My Pecs Show?@headingTag>
Gynecomastia, unfortunately, hides the normal chest muscles that lie underneath the layers of overdeveloped breast tissue. For those who have severe gynecomastia, it is even possible that the overgrowth of breast tissue has developed into internal scarring. With a breast reduction surgery, all excess fat and breast tissues will be removed and the pectoralis muscles will be spared so that they can become more visible. With proper diet and exercise after the surgery, men will be able to tone and strengthen their chest muscle to regain the chest's natural form.
Is Lipo A Must?@headingTag>
Liposuction is the primary approach in extracting fat or any soft tissues. Because it uses a small cannula to vacuum the fat out, it is a less invasive approach compared to excising the tissue, which requires longer incisions. There are liposuction options that are even less invasive. These options will be provided with more details prior to the surgical plan so the patient can consider all factors and ultimately decide which technique is preferred.
Will There Be Scars?@headingTag>
If the breast reduction technique uses liposuction, the incisions will be minimal and will be placed around or near the areola. The plastic surgeon will make every effort when it comes to making the incisions and suturing to minimize the effects of scarring.
Related Procedures