Breast Augmentation Overview
Breast Augmentation is a procedure performed for women who may be dissatisfied with their breast size or who wish to restore lost breast shape and volume. Women choose to have breast augmentation for various reasons, the most common being size. In addition, it is common for women to lose breast shape and volume following pregnancy or weight loss. Breast augmentation surgery can also help correct asymmetrical breasts (a condition when one breast is larger than the another). Pittsburgh plastic surgeon, Dr. James Fernau produces gorgeous outcomes using the latest breast enhancement techniques. Dr. James Fernau performs a composite breast augmentation which is a combined procedure including the quick recovery technique. This is paired with fat grafting which allows for perfection remodeling of the breast. Patients can choose between silicone or saline implants for a natural, lasting result. In addition, patients who wish to use an autologous approach may consider a fat transfer to add additional breast volume.
Dr. James Fernau now offers Ideal Implants!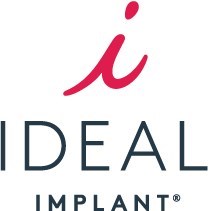 The "Quick Recovery" Approach
Women considering breast augmentation surgery many times wonder how much time they should allow for the recovery. In addition to postoperative pain, they worry about getting back to work, being able to exercise and of course, take care of their family. Dr. Fernau offers his patients a major advantage with the quick recovery technique that allows for a rapid 24-hour recovery from breast augmentation surgery. This technique involves the use of the Keller Funnel 2 for a smaller incision with a faster and more gentle delivery of the implant. We will also administer a long acting local anesthetic, Exparel, that can help with your pain for 3 to 10 days after the procedure. All of this will be discussed in greater detail during the initial consultation.
Breast Augmentation Reviews
"We just met, but A. and I wanted to thank you, your wife and wonderful staff from the bottom of our hearts for taking the time you all did to answer all of our questions and for being so thorough in our consultation. Every one of you were so nice and personable and that means so much to us. We felt so comfortable and loved our time there. Andrea definitely wants to get this breast augmentation procedure done and has no doubts that you are the doctor for the job. You're professionalism, personality and credentials are amazing. We both agree that we would recommend you and your staff to anyone that is looking to have a plastic surgery or reconstructive procedure done. Thank you again for your time. We will see soon. Take care."
- J&A /
Office Visit /
May 28, 2015
"Very friendly and super helpful office staff!!! Dr. Fernau takes time to explain and is very good about making sure you don't feel rushed and can ask questions. I am pleased with the result so far and am still healing for Breast Augmentation and Tummy Tuck. I would recommend him to a friend without reservations. GREAT EXPERIENCE!"
- K. /
Office Visit /
May 28, 2015
"Looking to have body enhancement, I found Dr. Fernau and set up my consult. What impressed me most is the fact he contacted me prior to my initial consult. After meeting with him to discuss my options and the actual procedure, he and his staff made me feel very comfortable. His staff are very professional and made me feel comfortable as they have had procedures done themselves and made me feel at ease with my decision and informed me of what to expect during my recovery process. After having my augmentation, Dr. Fernau made sure I was absolutely perfect. He had me utilize a surgical bra and topifoam to assist in the healing process. It is six weeks later and I absolutely love my results and couldn't be more pleased. He is also lasering my scars until they are completely gone for FREE!! If you are going to have any cosmetic surgery, this is defintely the doctor and staff you will want to use. I just love them. Thanks to you and your staff for your professionalism & amazing results."
- E. /
Office Visit /
May 27, 2015
"I met with Dr. Fernau and his wife Sheila to talk about Breast Augmentation Surgery. I found them both very empathetic and kind. I agreed to have the surgery here and I have no regrets. It is a very clean and classy facility and everybody there is great! I am happy with my results and I would refer anybody to go there."
- K.G. /
Yelp /
Nov 25, 2013
"I went to Dr. Fernau for labiaplasty and a breast augmentation. I have always been self conscious about my appearance in those areas up until now. Dr. Fernau assured me that I was a great candidate for these procedures and would be well taken care of. His entire staff is extremely wonderful as well! I felt very comfortable calling the office, and especially Sheila at any given time with any questions and concerns. Not only are you their patient, but also a "friend" as well which is very comforting. I truly appreciated the fact that you aren't on a "time crunch" either. Dr. Fernau and his staff are willing to take the time to ensure that you are well informed regarding every aspect prior to surgery and post-op. Cosmetic surgery is a life altering change and I can truly say that Dr. Fernau and his staff have truly exceeded my expectations. I am beyond satisfied with choosing him as my surgeon. I would highly recommend him to anyone!"
- V.P. /
Yelp /
Mar 11, 2014
Previous
Next
Saline vs Silicone vs Fat
Saline implants have always remained a positive choice for patients when deciding what type of implant to use for breast augmentation. Because these implants are filled with a sterile saltwater solution, any potential leakage does not pose a threat as the body can safely absorb the solution. Saline implants also cost less than the silicone type. One of the disadvantages of saline implants is that in some cases, obvious rippling can appear. This is especially something to consider for women who are thin and have low breast tissue. Those who opt for this type of implant must be at least 18 years old.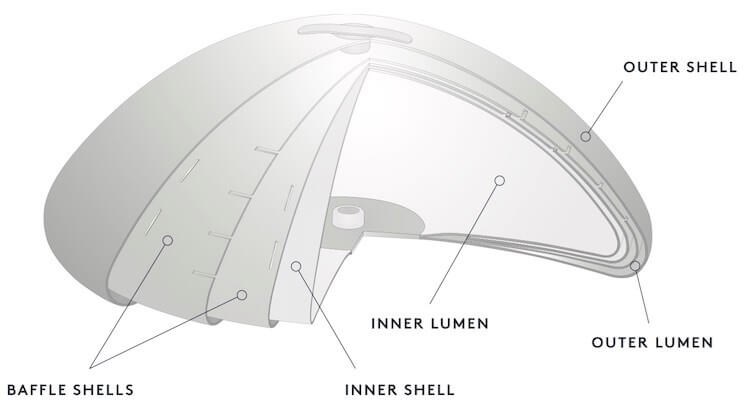 Silicone breast implants are very popular today and are highly recommended by surgeons for patients who are thin and desire a natural look. Since the FDA validated their safety and efficacy, safety concerns surrounding these implants are today almost no different than that of saline. The silicone shell is prefilled with silicone gel and comes in different sizes, shapes and textures. Unlike saline implants in which leakage is absorbed by the body and implant volume appears visibly flat, it is difficult to tell when a silicone implant ruptures. An MRI is required to detect any rupture. Patients considering silicone implants must be at least 22 years old.
Silicone Breast Aug Video
For patients who desire fuller breasts but do not want an artificial implant to achieve this look, there is also an option known as a fat transfer. In this procedure, the doctor will harvest fat from donor sites of the patient, such as the flanks, abdomen and thighs via liposuction. The fat collected will undergo a process of refinement and purification, and then gradually reinjected into the breasts with smaller syringes so the shape is evenly distributed.
Breast Augmentation Product Information
There are several manufacturers approved by the FDA.
Natrelle by Allergen – silicone and saline-based implants
Mentor – silicone and saline-based implants
Sientra – silicone-based implants
Breast implants come in a variety of different profiles. The selection is based on how enhanced the breasts' projection would be, as well as how wide the implant will be on the chest wall in relation to the base width. Since the silicone implants are already pre-filled, the standard profiles come in low, moderate, high and extra high. Saline implants, however, come in variants that are either prefilled; or, the silicone shell is inserted then filled with saline solution up to the patient's preferred profile. Choosing the right profile can sometimes be a difficult decision and it is up to a skilled surgeon to help guide the patient accordingly. High profile breast implants will have greater projection, but less width on each side, whereas a moderate profile, for example, will not have as much projection, but will be broader.
The standard shape of a breast implant can either be rounded or tear-shaped. Each shape serves a different aesthetic function as it pertains to the patient's goals. Rounded implants produce a shapelier curve on the top portion of the breast. The teardrop implants are shaped to copy the natural appearance of the breast, so they will not appear as high.
Implants are made with either a smooth or a textured surface. In general, smooth implants cost less and are more common. The textured implants were initially conceived out of the idea that it reduces the chances of capsular contracture (the constriction of scar tissue around the implant) although there is no valid claim to this. The textured type is more common with the teardrop shape as the rough texture adheres to tissues helping the implant stay in place.
The two most common placements are on top of the chest muscle or under it. When the implant is placed under the muscle, a pocket is created within the pectoralis major muscle. A pocket is also created if it is placed in front of the muscle, but many surgeons do prefer the submuscular approach (behind the muscle). This helps to keep the implant in place for a longer period of time and takes into consideration factors such as implant size, weight, gravity, and time. Placing the implant behind the muscle also provides a natural look and provides the implant with the long-term support it needs to stay in position.
There are several standard incision approaches for breast implants. The most common is known as an inframammary incision, which is an incision near the breast fold. Second, is an incision made under the areola, which is known as a periareolar incision. A third option is to place the incision within the armpit, known as a transaxillary approach. There is also an incision approach that takes place around the belly button, but this is the least recommended way. It is up to the patient's desires and surgeon recommendation as to what approach is best to take. Scarring is also discussed at this time with each method.
Breast Augmentation During/After Surgery
Breast augmentation is an outpatient procedure that may last from an hour to several hours. It is performed using general anesthesia in an accredited surgical facility. All activities must be limited within 48 hours after surgery. There will be bruising and swelling, and a compression support bra will also be worn to help in healing. It is normal to feel tightness around the chest area as the skin adjusts to the breast's new shape. Most patients can resume normal activities within 7 days; exercise should be avoided for 4-6 weeks. It takes approximately 6 months for the breasts to look, feel and function normally in regards to softness, sensation and final placement.
Breast Augmentation Expected Cost
Costs depend on the implants that will be used. The average fee for saline implants run about $5,500 up to $8,500. Add $1,000 or more when choosing silicone implants. Any additional procedures will add up to the fees.
Plan Your Procedure
Average Cost

$7,500

-

$9,000

Recovery Time

5-7 Days

Average Procedure Time

1-2 Hours

Post-op Follow-up

2 Weeks

Procedure Recovery Location

Out-Patient
Contact Us
This depends on the patient's breast make up. Those who opt for implants may choose between saline or silicone as each has its own advantages. Generally, patients who have low breast tissue will benefit from silicone implants; otherwise, saline implants are recommended. For fat transfer, the advantage is that it poses less risk since there is no introduction of foreign material in the body. However, the results do not last long compared to artificial implants as fat can be reabsorbed by the body.
Negative notions about silicone started back in the early 90s when there were cases of leakage and complications. With today's advancements in engineering, the silicone-based shells are made durable and safe, and have been proven so by the FDA. Today, in fact, silicone is more preferred than saline since they last longer and feel more natural. The rates of reported complications have significantly decreased in the last decade.
Breast augmentation is a cosmetic procedure designed to enlarge breasts while a breast lift is designed to tighten the loose skin of a droopy breast. Both resolve different breast issues. There are cases that the procedures are simultaneously done when it is agreed that a breast lift with augmentation is necessary.
Today's silicone implants are strong, durable and safe. Technical advancements have come so far, that even if a silicone implant does rupture, the shell of the implant will keep the silicone gel encased and protected from entering the body. In a rare case that a silicone implant does rupture, an MRI will be needed to detect the rupture. This is the main reason why MRI checks are recommended 3 years after surgery and every 2 years succeeding the first MRI.
Implants may last up to 15 years. As long as the implant shows no signs of damage or visible defects, such as breast rippling or a deformity, replacing them is not necessary. What's necessary, however, is a periodic check of the implants to make sure that they are still intact.
Related Procedures